MORE THAN A SCHOOL, WE'RE A FAMILY.
FAMILY means:



"All the blessings come from the FATHER. A responsibility that God given to man as the head of the family. It's written in Chinese as a Chinese family head 敬祖畏天"
Master Chan, is the founder of Christian Wushu Fellowship. He is the Secretary General of the Canadian Chinese KuoShu Federation, the Communications Official of the Canadian Martial Arts Games Committee (CMGC) and is actively involved in promoting Chinese martial arts in Canada.
Master Chan was taught during the sixties the Chinese Martial Art of Wing Chun by Sigung Moy Yat who is a direct student of Yip Man. Master Chan has been teaching Wing Chun for over 40 years. Master Chan is also the Marketing Director for the Yat San Chinese School (www.yatsan.org)
All Wingchun Forms - 拳法
Forms Siu Nim Tau, Chun Kiu and Biu Jee passed down from YipMan, MoyYat, Nelson Chan & Associates (YMC&A)
Dietery - 食法
Understand your body, and learn what puts into your body. My body is God's art work.A wonderful machine that human can not reproduce.
Principles and Theories - 心法
Students will not only learn skills, but also principles and theories of Wingchun, Chinese language, culture and philosophy.
Living - 活法
My life style and dignity as a Christian, how to witness for Jesus, and build others with positive attitude, apply all the above knowledge into my daily life, A "Christian Wing Chun Artist". God is an artist, in Genesis 1:1-31 & 2:1-8
Training Materials - 功法
based on the Wingchun library to help improve Wingchun techniques. I don't see anyone doing it in North America, a lot to do with Chinese culture.
Doctrine of the Mean - 庸法
The current life, a way of life combined all of above and not going on one extreme.
Develop a new style of life practicing Wing Chun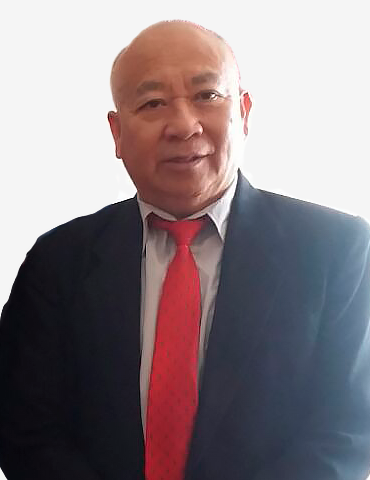 Shifu Nelson Chan
FAMILY LEADER- (10G VT) lineage
Chan Loi Go (Pedro Rêgo)
Master Senior (Brazil)
"As a student of CWF for 10 years, Chinese martial arts has allowed me to discover and learn aspects of Chinese culture and heritage that I would otherwise not have known. Through Sifu Chan, I learnt that Chinese martial arts is not simply learning how to move in a particular way, it is learning the respect, honour, and discipline that has been ingrained into this traditional art."
C. Lam
Student
"After I began Christian Wushu Fellowship, I started off with basic principles – to lay the foundation of my art. Sifu Chan taught that martial art must connect to everything, and it began to impact my life – the way I spoke, the philosophy, wisdom – everything. I felt that my teacher could connect to me, and also introduced to me to more of my own culture in hopes of finding a way to connect to the art. Wingchun began to be incorporated into my life, and I discovered how to handle myself, and to hold myself with a presence. Christian Wushu Fellowship is welcoming and open to anyone who wishes to join, and I deeply recommend it."
T. Kong
Student
"We have known Sigong Nelson Chan for about a year and a half, and have had nothing but great experiences with him. Every time we are with him he is very kind and caring. He cares a lot about the growth of his students and teaches only the truth, as best as he knows it. When he speaks of teaching, it is with passion and you can tell that he has a lot of love to give to his students."
J. Landry and T. Ricketts
Student